October 3 - October 24, 2018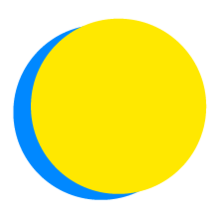 October 3 - October 24, 2018
KCIA GREEN TEAM
Kit Carson International Academy
POINTS TOTAL
0

TODAY

0

THIS WEEK

18,710

TOTAL
team impact
UP TO

4.0

community events

hosted or attended

UP TO

71

conversations

with people

UP TO

69

disposable cups

not sent to the landfill

UP TO

5.0

documentaries

watched

UP TO

1,895

gallons of water

have been saved

UP TO

9.0

hours

volunteered

UP TO

15

lightbulbs

replaced

UP TO

49

locally sourced meals

consumed

UP TO

44

meatless or vegan meals

consumed

UP TO

230

miles

not traveled by car

UP TO

89

miles

traveled by bike

UP TO

116

miles

traveled by bus

UP TO

10

miles

traveled by carpool

UP TO

15

miles

traveled by foot

UP TO

1,981

minutes

of additional sleep

UP TO

4,117

minutes

spent exercising

UP TO

3,993

minutes

spent learning

UP TO

3,229

minutes

spent outdoors

UP TO

5,289

minutes

being mindful

UP TO

9,741

minutes

not spent in front of a screen

UP TO

217

plastic bottles

not sent to the landfill

UP TO

11

plastic containers

not sent to the landfill

UP TO

219

plastic straws

not sent to the landfill

UP TO

5.0

pounds

waste composted

UP TO

2,257

pounds of CO2

have been saved

UP TO

6.0

pounds of paper

have been saved

UP TO

33

public officials or leaders

contacted

UP TO

106

more servings

of fruits and vegetables

UP TO

2.0

waste audits

conducted

UP TO

57

whole food meals

consumed

UP TO

29

zero-waste meals

consumed
October 25 at 12:33 PM

Once we appreciate and cherish what we have, we have the motivation to make things even better than they are.

October 24 at 10:53 PM

We made it to first in California and 31st in the world. Good job!

October 24 at 1:17 PM

i once had a lovely herb garden, but people were always stealing the plants (they dug it up and stole it), so we eventually gave up on it. 

October 24 at 1:11 PM

water is good for the environment, it lowers blood sugar, slowly... 

October 24 at 1:10 PM

This challenge was very fun. :)

October 24 at 1:10 PM

when your a plant, sometimes life is rice.

October 24 at 1:09 PM

plants are friendly creatures, i promise we won't hurt you.  

October 24 at 1:08 PM

when you know who made your food, you appreciate it more and it taste better. when you produce your own food, you eat more healthier and you feel better because you spent so much work for your meal.

October 24 at 1:02 PM

My challenge is going fantastic very simple things that help change this world.

October 23 at 3:04 PM

I have chose challenges that I know I will do because I want to help my Green Team get 1st place in this thing.
111 Team Members
Recently active team members
October 24, 2018

Posted to Your Feed

October 24, 2018

Completed More Than One Daily Action on 10/24/18

October 24, 2018

Completed More Than One Daily Action on 10/24/18

October 24, 2018

Completed More Than One Daily Action on 10/24/18

October 24, 2018

Posted to Your Feed

October 24, 2018

Completed More Than One Daily Action on 10/24/18

October 23, 2018

Completed More Than One Daily Action on 10/23/18

October 24, 2018

Completed Actions Assessment

October 24, 2018

Completed More Than One Daily Action on 10/24/18

October 24, 2018

Posted to Your Feed
Competitions