October 3 - October 24, 2018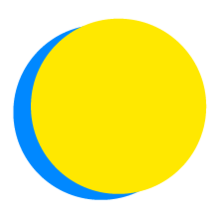 October 3 - October 24, 2018
SIUnited Green Action Team
Southern Illlinois University System
Points Total
0

Today

0

This Week

8,110

Total
Team Impact
up to

65

miles

not traveled by car

up to

299

pounds of CO2

have been saved

up to

3

community events

hosted or attended

up to

102

disposable cups

not sent to the landfill

up to

7

documentaries

watched

up to

1,995

minutes

spent exercising

up to

50

conversations

with people

up to

2,030

minutes

spent learning

up to

24

lightbulbs

replaced

up to

29

locally sourced meals

consumed

up to

170

meatless or vegan meals

consumed

up to

715

minutes

being mindful

up to

875

minutes

spent outdoors

up to

47

plastic bottles

not sent to the landfill

up to

17

plastic containers

not sent to the landfill

up to

170

plastic straws

not sent to the landfill

up to

60

more servings

of fruits and vegetables

up to

690

minutes

not spent in front of a screen

up to

1,140

minutes

of additional sleep

up to

52

hours

volunteered

up to

15

miles

traveled by foot

up to

19

pounds

waste composted

up to

909

gallons of water

have been saved

up to

30

zero-waste meals

consumed
October 24 at 1:33 PM

I made my own water bank for my toilet tank today and installed it this morning. I look forward to seeing if it makes a difference in my water usage over time

October 24 at 10:03 AM

This challenge inspired me to take a deeper dive into sustainability. I want to keep momentum going, so I tried a few apps that have a similar concept. The one I liked the most is JouleBug. So, I challenge you to keep your momentum going. Find something like JouleBug to keep you going in the EcoChallenge off-season.

October 24 at 7:41 AM

This challenge has allowed me to be more mindful in the daily decisions that I make.

October 23 at 10:01 AM

It's been rather exciting, trying to commit to and do some of the challenges. The great part is most of the actions can be adopted into our own daily actions rather easily. 

October 23 at 9:57 AM

Incorporate more potatoes with the skin (boiled, baked, sauteed) and spinach in my melas. 

October 23 at 9:54 AM

Inform and educate more people about water scarcity, especially as it becomes more of an issue and more apparent in some cities. 
53 Team Members
Recently active team members
October 24, 2018

Completed More Than One Daily Action on 10/24/18

October 24, 2018

Completed One Daily Action on 10/24/18

October 24, 2018

Completed EcoLearner One-Time Action

October 24, 2018

Completed More Than One Daily Action on 10/24/18

October 24, 2018

Completed One Daily Action on 10/24/18

October 24, 2018

Posted to Your Feed

October 24, 2018

Completed More Than One Daily Action on 10/24/18

October 24, 2018

Completed More Than One Daily Action on 10/24/18

October 24, 2018

Completed More Than One Daily Action on 10/24/18

October 23, 2018

Completed More Than One Daily Action on 10/23/18
Competitions