October 3 - October 24, 2018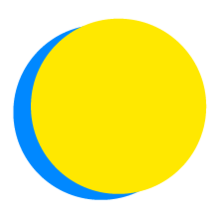 October 3 - October 24, 2018
Women for Mass Decarbonization (WMD)
Points Total
0

Today

0

This Week

1,860

Total
Team Impact
up to

10

locally sourced meals

consumed

up to

39

meatless or vegan meals

consumed

up to

101

pounds of CO2

have been saved

up to

45

minutes

being mindful

up to

4.0

disposable cups

not sent to the landfill

up to

1.0

waste audits

conducted

up to

470

minutes

spent exercising

up to

1.0

documentaries

watched

up to

250

minutes

spent learning
October 25 at 11:04 AM

I struggled the most with this one.  I still want to do it!  But it took a real investment of time and energy that I wasn't able to find. 

October 22 at 7:49 AM

Out of sight out of mind, the decision to reduce waste actually starts when you are bringing things INTO your house.  Buying reduced packing products, more durable products, etc reduces the amount of waste you produce.  

October 22 at 7:48 AM

Have more vegetarian options at restaurants!  Celebrate veggies!  Shift culture so that meat is not needed to make a meal "complete"!

October 16 at 11:26 AM

Having a busted water line and then the natural gas shortage last week (Puget Sound Energy gas utility territory) sure has made me realize how much I take for granted! I am grateful for running water, heated water, and a heated home!

October 14 at 12:52 PM

A glorious Fall day to shop at the farmers market! :)

October 11 at 5:36 PM

I finally did it - I posted something to give away on my neighborhood's Buy Nothing Group!
7 Team Members
Recently active team members
October 24, 2018

Completed More Than One Daily Action on 10/24/18

October 24, 2018

Completed More Than One Daily Action on 10/24/18

October 23, 2018

Completed More Than One Daily Action on 10/23/18

October 22, 2018

Completed One Daily Action on 10/22/18

October 15, 2018

Completed More Than One Daily Action on 10/15/18

October 3, 2018

Completed More Than One Daily Action on 10/03/18

September 21, 2018

Completed Actions Assessment
Competitions