October 3 - October 24, 2018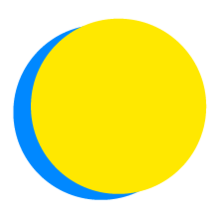 October 3 - October 24, 2018
YGH
YGH Architecture
Points Total
0

Today

0

This Week

2,294

Total
Team Impact
up to

70

meatless or vegan meals

consumed

up to

5.0

whole food meals

consumed

up to

28

miles

traveled by bike

up to

28

miles

not traveled by car

up to

21

pounds of CO2

have been saved

up to

200

minutes

being mindful

up to

1,050

minutes

not spent in front of a screen

up to

10

plastic containers

not sent to the landfill

up to

1.0

waste audits

conducted

up to

200

gallons of water

have been saved

up to

1,260

minutes

spent exercising

up to

16

minutes

of additional sleep

up to

7.0

more servings

of fruits and vegetables

up to

1.0

public officials or leaders

contacted

up to

3.0

hours

volunteered

up to

560

minutes

spent outdoors

up to

315

minutes

spent learning
October 22 at 12:44 PM

I typically enjoy reading news and stories on my mobile devices because the internet makes things so much more accessible. This time around, I have read more from news papers and books.

October 22 at 12:42 PM

People will be a lot happier in life if they slowed down and enjoyed more of the simple things in a mindful manner.

October 22 at 12:38 PM

A large portion of energy in Oregon comes from hydroelectric sources. This is good because it has a smaller environmental impact compared to fossil fuels. Dams can have an impact on fish ecosystems however.

October 22 at 12:35 PM

Do work in areas that are naturally lit to reduce the amount of artificial light use. Turn off and unplug unused electronics.

October 22 at 12:33 PM

I think there is an image that eating meat has in America; a stereotype that it makes you more manly. This has perpetuated a culture that eats too much meat with every meal. There is also the fact that affordable vegetables are harder to obtain versus cheaper processed foods in more impoverished communities. We can shift to more plant based...

October 22 at 8:43 AM

Question for anyone trash minded....my can is tiny and only picked up once every two weeks. Cleaning up the neighborhood is filling my can and the public cans in the neighborhood are overflowing already. What are my options for disposing of neighborhood trash? I am separating recyclables but most of the trash is real trash.
13 Team Members
Recently active team members
October 24, 2018

Completed More Than One Daily Action on 10/24/18

October 24, 2018

Completed More Than One Daily Action on 10/24/18

October 24, 2018

Completed EcoLeader One-Time Action

October 24, 2018

Completed One Daily Action on 10/24/18

October 24, 2018

Completed More Than One Daily Action on 10/24/18

October 24, 2018

Completed More Than One Daily Action on 10/24/18

October 24, 2018

Completed More Than One Daily Action on 10/24/18

October 24, 2018

Completed More Than One Daily Action on 10/24/18

October 10, 2018

Recruited a Teammate

October 5, 2018

Added a Mission Statement
Competitions