October 3 - October 24, 2018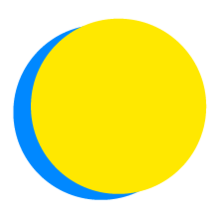 October 3 - October 24, 2018
The Tech Museum - Exhibits
The Tech Museum of Innovation
Points Total
0

Today

0

This Week

2,248

Total
Team Impact
up to

11

locally sourced meals

consumed

up to

57

meatless or vegan meals

consumed

up to

29

whole food meals

consumed

up to

60

miles

traveled by bike

up to

60

miles

not traveled by car

up to

126

pounds of CO2

have been saved

up to

605

minutes

being mindful

up to

60

plastic bottles

not sent to the landfill

up to

1.0

plastic straws

not sent to the landfill

up to

1.0

waste audits

conducted

up to

450

minutes

spent exercising

up to

510

minutes

of additional sleep

up to

4.0

more servings

of fruits and vegetables

up to

4.0

documentaries

watched

up to

90

minutes

spent outdoors

up to

530

minutes

spent learning
October 29 at 11:41 AM

Easiest thing to do at fast food restaurants, theaters, etc. (Eating fast food has other health and environmental effects as well, but that's for another challenge and/or post.) Just drink from the cup - you can also forego the plastic lid. Now, if only you could bring your own cup.

October 24 at 1:59 PM

Screen time ends at ±10 p.m. No news, no internet after that time. Shifted my news gathering to a.m. Allows for more reading, a calming activity for me, in the evening. I've found that even if I'm up until 1 a.m. I feel much more rested in the morning.

October 24 at 9:51 AM

I currently grow plants in Mason jars, but have dreams of windowsill gardens. Inside, I feel I have to enclose them more because of the bugs that are found in my older apartment.

October 23 at 11:01 PM

Thank you NWEI for a wonderful EcoChallenge experience!

October 23 at 9:57 AM

I prefer to run with other people (to distract me from the running part) and catch up en route. Hiking is my activity of choice on my weekends, because I miss access to trees and fresh air during the week.

October 23 at 9:56 AM

Riding transit gives me an opportunity to people watch, and is more convenient for certain errands. Walking/running/biking really increases your awareness of the city and its infrastructure, while also providing more moments of unexpected joy. I didn't realize how much public art we had!
11 Team Members
Recently active team members
October 24, 2018

Completed More Than One Daily Action on 10/24/18

October 24, 2018

Completed More Than One Daily Action on 10/24/18

October 24, 2018

Added a Mission Statement

October 24, 2018

Answered a Reflection Question

October 21, 2018

Completed One Daily Action on 10/21/18

October 23, 2018

Completed More Than One Daily Action on 10/23/18

October 15, 2018

Completed EcoPro One-Time Action

October 11, 2018

Completed More Than One Daily Action on 10/11/18

October 10, 2018

Completed EcoPro One-Time Action

October 10, 2018

Joined a Team
Competitions