October 3 - October 24, 2018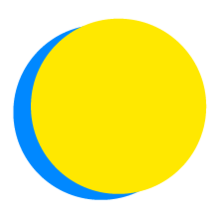 October 3 - October 24, 2018
BWL Green Guardians
Susquehanna University
Points Total
0

Today

0

This Week

4,950

Total
Team Impact
up to

8.0

locally sourced meals

consumed

up to

37

meatless or vegan meals

consumed

up to

46

pounds of CO2

have been saved

up to

820

minutes

being mindful

up to

2,440

minutes

not spent in front of a screen

up to

29

disposable cups

not sent to the landfill

up to

142

plastic bottles

not sent to the landfill

up to

99

plastic straws

not sent to the landfill

up to

1,060

gallons of water

have been saved

up to

1,660

minutes

spent exercising

up to

200

minutes

of additional sleep

up to

66

more servings

of fruits and vegetables

up to

1.0

public officials or leaders

contacted

up to

30

hours

volunteered

up to

3.0

documentaries

watched

up to

930

minutes

spent outdoors

up to

430

minutes

spent learning
October 24 at 4:27 PM

Hoping I can keep up these challenges even after our Ecochallenge is over.

October 24 at 1:38 PM

Woot!  Not as addicted to social media as I thought.

October 24 at 1:36 PM

Wow, amazed at the number of plastic bags I didn't need when making more of an effort to use reusable bags.

October 24 at 1:30 PM

Improving my lifestyle in order sustain good health as I age.

October 24 at 1:22 PM

Be pro-active with educating people about candidates who care about the environment, health care and education.

October 24 at 11:57 AM

Repurpose is a good one to use.  We often just toss things and replace when they become worn out or old.  It's time to find a way to repurpose and repair in stead of simply replacing.
14 Team Members
Recently active team members
October 24, 2018

Completed One Daily Action on 10/24/18

October 24, 2018

Posted to Your Feed

October 24, 2018

Completed More Than One Daily Action on 10/24/18

October 24, 2018

Answered a Reflection Question

October 24, 2018

Completed More Than One Daily Action on 10/24/18

October 24, 2018

Completed Actions Assessment

October 24, 2018

Answered a Reflection Question

October 24, 2018

Completed More Than One Daily Action on 10/24/18

October 24, 2018

Completed Actions Assessment

October 21, 2018

Completed More Than One Daily Action on 10/21/18
Competitions