October 3 - October 24, 2018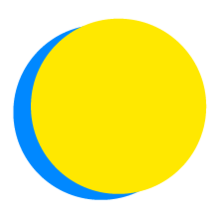 October 3 - October 24, 2018
WSHS 7/8th period
Westerville South High School
POINTS TOTAL
0

TODAY

0

THIS WEEK

3,286

TOTAL
team impact
UP TO

20

disposable cups

not sent to the landfill

UP TO

140

gallons of water

have been saved

UP TO

5.0

lightbulbs

replaced

UP TO

88

meatless or vegan meals

consumed

UP TO

20

miles

not traveled by car

UP TO

20

miles

traveled by bike

UP TO

1,806

minutes

of additional sleep

UP TO

2,640

minutes

spent exercising

UP TO

395

minutes

spent learning

UP TO

1,100

minutes

spent outdoors

UP TO

585

minutes

being mindful

UP TO

1,080

minutes

not spent in front of a screen

UP TO

247

plastic bottles

not sent to the landfill

UP TO

20

plastic containers

not sent to the landfill

UP TO

146

plastic straws

not sent to the landfill

UP TO

11

pounds

waste composted

UP TO

38

pounds of CO2

have been saved

UP TO

49

more servings

of fruits and vegetables

UP TO

29

whole food meals

consumed
October 16 at 9:17 AM

Doing my Eco Challenges makes me feel like I am doing something of purpose with my free time.

October 16 at 9:11 AM

it makes you feel better about yourself

October 16 at 9:10 AM

I usually hang out with friends to get something to eat after school

October 16 at 9:08 AM

I exercise everyday i just did not record it

October 16 at 9:00 AM

Earth is so neat we should help it

October 16 at 8:58 AM

This is 5 points, go earth!

October 11 at 8:53 AM

People with economic privilege typically live in abundance, they can meet their needs plus some by reducing simple things. People who do not have this economic privilege can just do their best to not over use.

October 11 at 8:50 AM

It shows that paying for better food will benefit your health in the long run.
20 Team Members
Recently active team members
October 24, 2018

Completed One Daily Action on 10/24/18

October 24, 2018

Completed More Than One Daily Action on 10/24/18

October 24, 2018

Completed More Than One Daily Action on 10/24/18

October 24, 2018

Completed More Than One Daily Action on 10/24/18

October 24, 2018

Completed More Than One Daily Action on 10/24/18

October 24, 2018

Completed More Than One Daily Action on 10/24/18

October 24, 2018

Completed One Daily Action on 10/24/18

October 24, 2018

Completed More Than One Daily Action on 10/24/18

October 24, 2018

Completed More Than One Daily Action on 10/24/18

October 22, 2018

Completed More Than One Daily Action on 10/22/18
Competitions