October 3 - October 24, 2018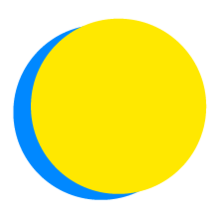 October 3 - October 24, 2018
ENGIE Insight Saint Paul
ENGIE Insight
POINTS TOTAL
0

TODAY

0

THIS WEEK

14,112

TOTAL
team impact
UP TO

119

disposable cups

not sent to the landfill

UP TO

11

documentaries

watched

UP TO

2.0

energy audits

conducted

UP TO

3,990

gallons of water

have been saved

UP TO

12

hours

volunteered

UP TO

30

lightbulbs

replaced

UP TO

30

locally sourced meals

consumed

UP TO

187

meatless or vegan meals

consumed

UP TO

183

miles

not traveled by car

UP TO

91

miles

traveled by bus

UP TO

2,325

minutes

of additional sleep

UP TO

10,775

minutes

spent exercising

UP TO

1,734

minutes

spent learning

UP TO

3,005

minutes

spent outdoors

UP TO

1,335

minutes

being mindful

UP TO

1,970

minutes

not spent in front of a screen

UP TO

296

plastic bottles

not sent to the landfill

UP TO

1.0

plastic containers

not sent to the landfill

UP TO

63

plastic straws

not sent to the landfill

UP TO

4,512

pounds of CO2

have been saved

UP TO

8.0

pounds of paper

have been saved

UP TO

3.0

public officials or leaders

contacted

UP TO

162

more servings

of fruits and vegetables

UP TO

1.0

waste audit

conducted

UP TO

77

whole food meals

consumed
October 24 at 2:20 PM

Getting to bed earlier is key to me getting more sleep each night, especially during the work week. I have been working on starting my wind-down routine earlier, such as making my lunch, instead of trying to squeeze in another task.

October 24 at 1:11 PM

Foraging for food would be a very unique way to connect with nature. It was very interesting to use the Falling Fruit website to see how much is tracked and what is around you.

October 24 at 9:26 AM

Congrats to everyone on a successful Eco Challenge!!!!!

October 24 at 9:01 AM

Final Day of the Challenge!

October 24 at 8:49 AM

By taking time out for me...getting my nails done, going for a walk by myself, taking a nap...

October 24 at 8:48 AM

I play soccer with my kids on the weekend, family time & exercise!

October 24 at 8:47 AM

It recharges my brain and gives me a fresh outlook on things

October 24 at 7:49 AM

Almost done with the eco challenge for this year.

October 23 at 12:33 PM

Having access to nutritious food sets you up for better longer term health outcomes. 

October 23 at 9:32 AM

This challenge has taught me a lot!  I'm encouraged to keep the changes I have made to my daily habits.
44 Team Members
Recently active team members
October 24, 2018

Completed EcoLeader One-Time Action

October 24, 2018

Completed More Than One Daily Action on 10/24/18

October 24, 2018

Answered a Reflection Question

October 24, 2018

Completed One Daily Action on 10/24/18

October 24, 2018

Completed More Than One Daily Action on 10/24/18

October 24, 2018

Posted to Your Feed

October 24, 2018

Completed Actions Assessment

October 24, 2018

Completed More Than One Daily Action on 10/24/18

October 24, 2018

Completed More Than One Daily Action on 10/24/18

October 24, 2018

Completed More Than One Daily Action on 10/24/18
Competitions