October 3 - October 24, 2018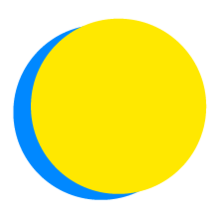 October 3 - October 24, 2018
UNMC/Nebraska Medicine LiveGreen
Nebraska Medicine and University of Nebraska Medical Center
Points Total
0

Today

0

This Week

15,317

Total
Team Impact
up to

11

locally sourced meals

consumed

up to

120

meatless or vegan meals

consumed

up to

72

whole food meals

consumed

up to

5.0

zero-waste meals

consumed

up to

60

miles

traveled by bus

up to

432

miles

not traveled by car

up to

362

miles

traveled by carpool

up to

10

miles

traveled by foot

up to

596

pounds of CO2

have been saved

up to

3.0

energy audits

conducted

up to

10

lightbulbs

replaced

up to

2,586

minutes

being mindful

up to

1,311

minutes

not spent in front of a screen

up to

183

disposable cups

not sent to the landfill

up to

60

pounds of paper

have been saved

up to

223

plastic bottles

not sent to the landfill

up to

38

plastic containers

not sent to the landfill

up to

157

plastic straws

not sent to the landfill

up to

6.0

waste audits

conducted

up to

1,475

gallons of water

have been saved

up to

6,220

minutes

spent exercising

up to

855

minutes

of additional sleep

up to

227

more servings

of fruits and vegetables

up to

17

conversations

with people

up to

3.0

public officials or leaders

contacted

up to

2.0

hours

volunteered

up to

5.0

documentaries

watched

up to

2,450

minutes

spent outdoors

up to

1,765

minutes

spent learning
October 25 at 5:10 AM

This was a great challenge, I am so glad I participated! I have been more mindful of my time spent outdoors and have cleaned up my recycling habits. This was a wonderful opportunity! :)

October 24 at 7:55 PM

Go outside, breathe. 🧘‍♀️🌳

October 24 at 12:57 PM

I am so thankful that I could participate in this Ecochallenge, I have learned a great deal and am already implementing into my daily life.  Thank you!

October 24 at 12:56 PM

I have switched to reusable mugs, but could be even better with using them more frequently.  I do occasionally buy coffee and get singe use coffee cups (I make sure to recycle them) but could buy a reusable mug from that particular location and request to use my personal mug.  It makes me feel like I am using resources wisely, reducing trash,...

October 24 at 12:52 PM

I practice self care by eating right, exercising, trying to avoid and handle stress the best I can, spend time with friends and family, enjoy hobbies, and practicing my faith. 

October 24 at 11:35 AM

Awesome challenge!!!!!!!!
107 Team Members
Recently active team members
October 24, 2018

Posted to Your Feed

October 24, 2018

Completed One Daily Action on 10/24/18

October 24, 2018

Completed More Than One Daily Action on 10/24/18

October 24, 2018

Completed More Than One Daily Action on 10/24/18

October 24, 2018

Posted to Your Feed

October 24, 2018

Completed More Than One Daily Action on 10/24/18

October 24, 2018

Posted to Your Feed

October 24, 2018

Answered a Reflection Question

October 24, 2018

Completed More Than One Daily Action on 10/24/18

October 24, 2018

Completed More Than One Daily Action on 10/24/18
Competitions